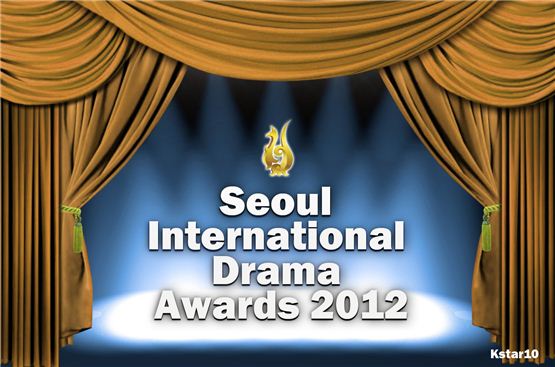 Seoul International Drama Awards opens on August 30, 2012 [Kstar10]
Television show soundtracks sometimes play bigger roles than people imagine in dramas. They increase the effect of lines that scriptwriters worked on all night, maximize the dynamic feelings of multi-million-dollar sets getting blown up, and switch viewers' emotions as what producers intend to.
There are times when soundtracks match with the drama so well and the tune itself is so great that you cannot possibly get out of the melody, making people listen to it over and over again. That's the moment when the soundtracks escape the shadow of the TV series and actors and gain its new life to become everyone's favorite records.
Kstar10 has selected six original soundtracks from the seventh Seoul International Drama Awards' Best Korean Drama Soundtrack nominees that have stuck in people's head with nice harmony with the drama. Close your eyes and listen to it, then it would deepen your emotions and make you feel like you are the hero or heroine in a sweet romance.
1. The King 2 Hearts (MBC, 2012)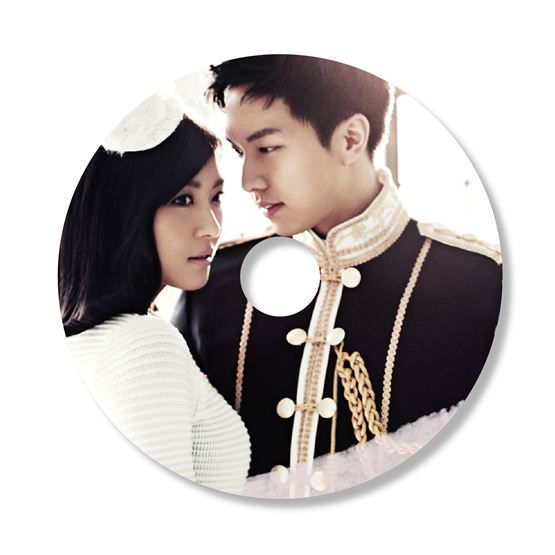 The official image of MBC's series "The King 2 Hearts," aired between March 21 and May 24, 2012. [MBC]
"My heart hurts so bad and my hand shakes like this, but I still want to hear the word 'I Love You' from you."
- "Missing You Like Crazy" by Girls Generation's Taeyeon
Taeyeon, the leader of K-pop girl group Girls Generation, has already swept the local music charts with two drama sound tracks that she has taken part in. The pure and sincere voice of the 20-year-old singer in two ballad songs, "If" from KBS' "Hong Gil Dong" and "Can you hear me" from MBC's "Beethoven Virus," have received a favorable response from music fans back in 2008.
After four years, the accredited vocalist's new song was listed in the soundtrack to MBC's romantic drama "The King 2 Hearts." With improved vocal and expression skills, the sentimental tune was used at scenes that show the love between South Korea's prince Lee Jae-ha [played by Lee Seung-ki] and North Korea's special force instructor Kim Hang-ah [played by Ha Ji-won].
2. Dream High (KBS, 2011)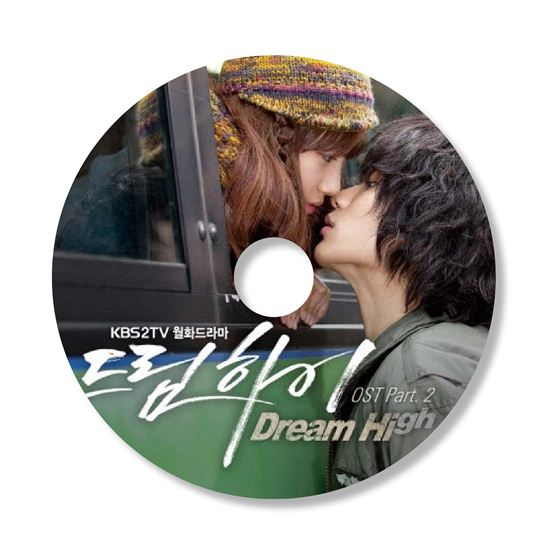 The official image of KBS' drama "Dream High," ran between Januarty 3 and February 28, 2011. [KBS]
"I take a step forward carefully with full of fear in my heart. Though it is unsteady, I'll keep walking toward my dream that I will meet someday."
- "Dreaming" by Kim Soo-hyun
Rookie star Kim Soo-hyun has gained much popularity with his pretty face and impressive acting skills in MBC's "Moon Embracing the Sun," but his vocal skills has also been praised a lot through "The One and Only You" [translated title] listed in the aforementioned drama's O.S.T. It is assumable that he has learned how to deliver his feeling to the rhythm, based on his experience in the previous starrer, "Dream High."
His character in the teenage drama, Song Sam-dong, a poor high school student from a rural area, fit him so well that many of his fans were not able to escape from his charm even after the show ended its two-month run in February, 2011. Expressing a sincere passion to become a singer in the tune's simple melody, the rookie star has fascinated a number of fans and marked himself as one of the next top stars. Kim gave a live performance of the tune at last year's KBS' Drama Awards, and also surprised many by handing a bouquet to miss A's Suzy, his partner in the drama.
3. My Princess (MBC, 2011)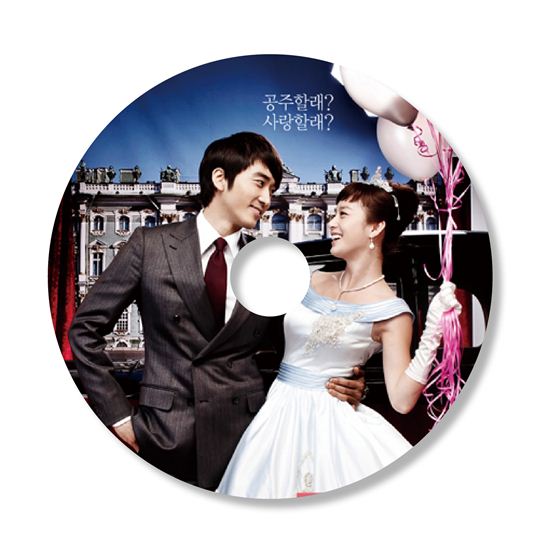 The official image of MBC's romantic drama "My Princess," aired between January 5 and February 24, 2012. [MBC]
"If you are not ready yet, can you smile at me someday? You know how I feel about you."
- "Because of You" by BEAST
K-pop boy band BEAST is one of a few boy bands who have been constantly participating in drama soundtracks. The first time when the six boys' serenade grabbed the ears of the TV audience is when they sang "Loving u" in MBC's sitcom "All My Love," in which member Yoon Du-jun appeared in two years ago. A year later, BEAST revealed "Dreaming," which the band's member Yong Jun-hyun co-wrote the sentimental lyrics in. This melancholy sound was listed in MBC's series "Flower, I Am."
The singers' harmony shined again in MBC's romantic comedy "My Princess" with their lovely medium-tempo tune "Because of You." The song's sweet melody and romantic lyrics helped highlighted the fantasy romance between Korea's princess Lee Seul [Kim Tae-hee] and arrogant diplomat Hae-young [Song Seung-heon]. The group graced the stage with this lovely tune to hailing fans in Japan at the drama's Christmas concert last December.
4. Rooftop Prince (SBS, 2012)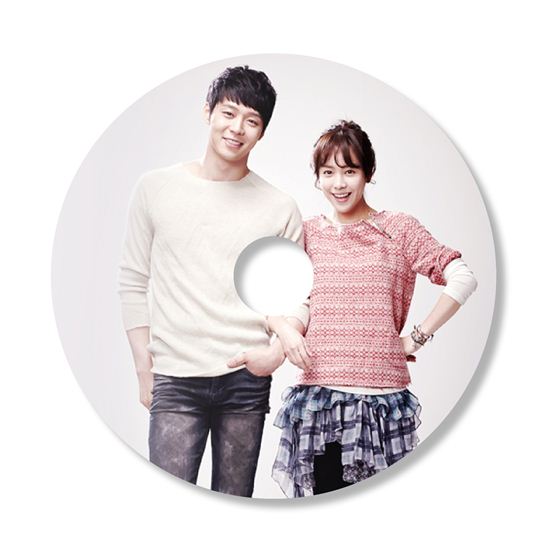 The official image of SBS' drama "Rooftop Prince," run between March 21 and May 24, 2012. [SBS]
"After a long time I came here because I miss those times so much, though I pretend that I do not remember them."
- "After A Long Time" by Baek Ji-young
Baek Ji-young has been cementing a sole position in Korean music scene as a multi-tainer that easily transforms herself from a dancing femme fatal to a soulful ballad goddess, and vice versa. She knows how to entertain people both with her voice and with her moves. While dazzling with her glamorous moves on stages, her husky voice has been maximized in a series of original soundtracks to popular dramas, such as "Don't Forget" in KBS' "IRIS" soundtrack in 2009 and "That Woman" in SBS' "Secret Garden" in 2010.
"After A Long Time" is the latest tune of the O.S.T. queen, adding one more track to her solid hit list. The heartbreaking love story of Prince Lee Gak [Park Yuchun] and Park Ha [Han Ji-min] was delivered to the audience more effectively with her dramatic voice and metaphorical lyrics. It has been reported that Baek decided to participate in the drama because her real-life boyfriend Jung Suk-won starred in the romantic drama as a supporting role.
5. The Greatest Love (MBC, 2011)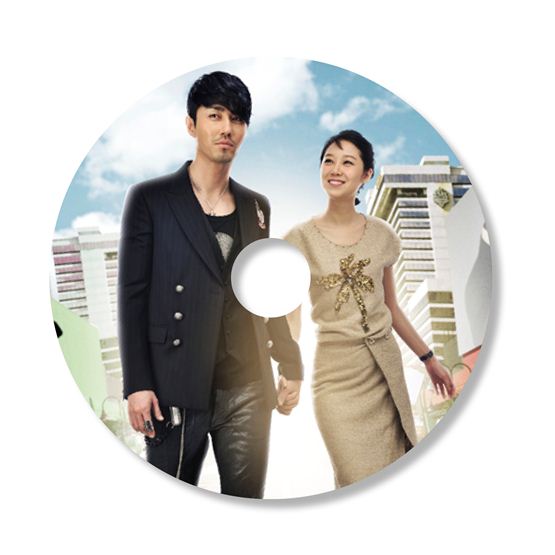 The official image of MBC's drama "The Greatest Love," aired between May 24 and June 23, 2011. [MBC]
"If there is only one person in the world who loves you, that's me."
- "Please Don't forget me" by Huh Gak
Huh Gak, the winner of Mnet's audition program "Superstar K2" in 2010, certainly has something in his powerful voice. Mixed with his unfortunate upbringing, his sentimental voice recalls hidden emotion of listeners and helped him beat out over 1.3 million competitors in the famed show.
While the 2011 romantic comedy drama gave birth to a number of hit soundtracks, Huh's ballad tune made the strongest impression to the viewers. When everyone's heartthrob Dok Go-jin [Cha Seung-won] and everyone's enemy Gu Ae-jeong [Gong Hyo-jin] fall in love with each other and face a series of obstacles, Huh's husky voice was more effective than any lines or sequences to describe the couple's heartbreaking moment. The track was also useful depicting Yoon Pil-ju's [Yoon Gye-sang] hopeless, lonely crush.
6. Glory Jane (KBS, 2011)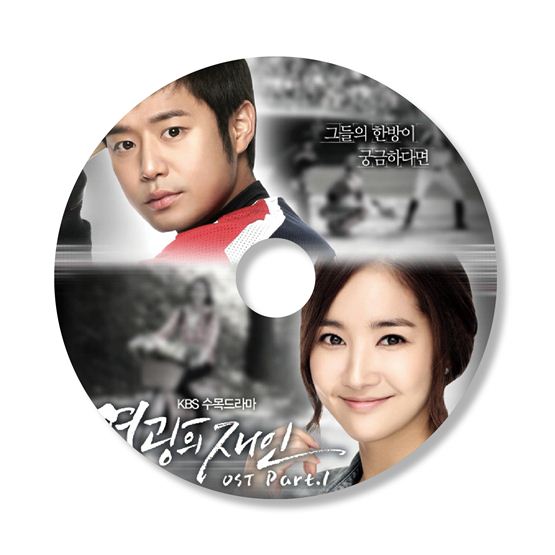 The official image of KBS' series "Glory Jane," aired between October 12 and December 28, 2011. [KBS]
"Even though I'm looking at you now, I'm crying because I still miss you so much."
- "Heartbreak" by Bobby Kim
The hip-hop guru has always been looked up by his fellow artists and fans, but it is true that he was recognized by varied age groups after he started singing in TV series soundtracks. Kim's unique vocal tone has been picked up by a number of TV producers, such as "Pine Tree" in MBC's medical drama "Behind The White Tower" (2007) and "One year like one day" in tvN's "War of Money - THE ORIGINAL" (2008).
In "Glory Jane," the husky voice of the 40-year-old artist has embraced wounds and troubles of Jane [Park Min-young] and Kim Young-kwang [Chun Jung-myung]. Especially, the gentle melody was used for the theme song of Young-kwang, a poor yet ambitious baseball player.
※ Any copying, republication or redistribution of 10Asia's content is expressly prohibited without prior consent of 10Asia. Copyright infringement is subject to criminal and civil penalties.
<ⓒ즐거움의 공장 "10 아시아" (10.asiae.co.kr) 무단전재 배포금지>