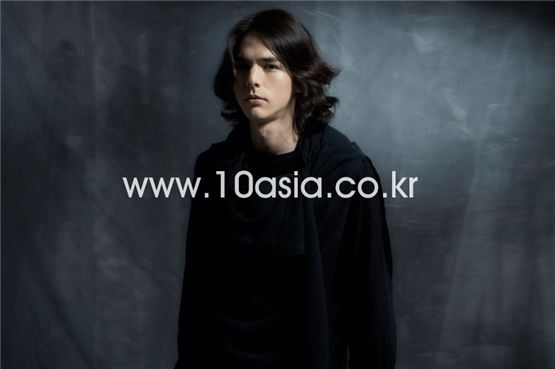 Lee Hyun-jae [Lee Jin-hyuk/10Asia]
Good-looking face, talented musicianship and strong fist. To be honest, tvN's "Shut Up and Let's Go" is a drama that is more close to a fantasy of a boy than a story from a young woman's diary. Especially Jang Doyle, a talented drummer with a mysterious character whose dad is a gangster, suits perfectly with every young man's hidden fantasy. But the moment Lee Hyun-jae, who is unrealistically handsome, starts to act out Jang, the character becomes every girl's mcdreamy. During his interview with 10Asia, Lee, who concurrently holds the title of the band MATE drummer, commercial model and a rookie actor, he said, "I like being called drummer (laugh). What I do in my 20s will all be fruitful experiences in life. As long as I can keep my integrity and focus on doing music, I hope to try different things as much as possible." Only 25, Lee seemed to know how to communicate with people and he truly was the ideal man whom girls dream of.
<#10LOGO#>
How was your acting in "Shut Up and Let's Go" after making your debut as an actor in the film "Play"?
Lee Hyun-jae (Lee)
: "Shut Up" will be my second work I played in if you can call it acting (laugh). I didn't plan on becoming an actor from the beginning. I heard that the script writer of "Shut Up" watched the movie "Play" and wrote the plot after considering me in the drama. So I thought I could just be myself when first starting the series. Whereas "Play" was pretty much reenacting MATE's story, "Shut Up" was a real drama and I was under the title "actor." I needed some preparation before starting the drama such as acting lessons.
"Even when there's no shooting schedule, we boys get together and grab a drink together."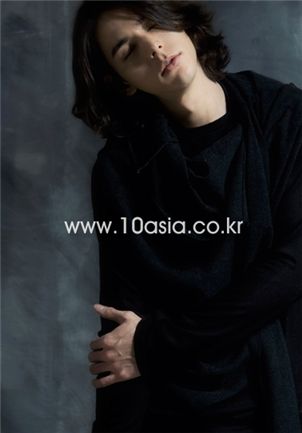 Lee Hyun-jae [Lee Jin-hyuk/10Asia]
<#10LOGO#>
Did the acting lessons help?
Lee
: I had a very short time to get the lessons but it did help. But I think I learned more on the set. When watching real actors (or veteran actors) doing their job, I get a lot of tips. And the cast members are all around my age so that really helped. We all became close like friends later.
<#10LOGO#>
You're the youngest in MATE but the relatively old in the drama. Do you feel like being in the new group changed your status?
Lee
: Not really. Kids these days are......(sigh) (laugh). I get along with my co-workers like I'm the youngest. Actually, we don't care about our age and we are cool. L, for example, we usually shoot on different dates because he has a busy schedule, but we get along well and I spend most of the time with the other three actors. Even when there's no shooting schedule, we boys get together and grab a drink together.
<#10LOGO#>
I heard you "boys" don't make that much bloopers during the shooting. I think I can guess why.
Lee
: Scenes where we have to hang around naturally like when I'm playing with my band members, can't have bloopers usually. Min-seok is particularly good at that and he really knows how to party while Sung-jun is good at taking care of other people on set.
<#10LOGO#>
One thing that surprises me when watching the drama is that you guys are getting natural in acting even though some are still rookies.
Lee
: Maybe the viewers are getting used to us. Even my acting in the movie "Play" feels natural when you watch it over and over again. (laugh)
<#10LOGO#>
But still, with the absence of Lee Min-ki who was in the earlier episodes, I guess you guys had a lot of concerns.
Lee
: We really worried a lot how we'll do without Lee. We all thanked Lee after we recorded the first two episodes recorded good numbers in viewership ratings. But we had to go with what we had and tried very hard to get closer to each other. Because we're close friends in the drama, we tried to talk a lot on the set and even during break times.
<#10LOGO#>
So what do you guys usually talk about?
Lee
: It depends. When Min-seok imitates comedians from comedy programs, everyone else follows him. The actors' real personalities match with the characters inside "Shut Up." We have the same director from the movie "Play" and sometimes he points out my acting when I'm just being myself and not acting. We have a great atmosphere when shooting so I keep forgetting that I have to play Doyle. I hear from other actors that not every drama has a good atmosphere like ours. Sometimes when we're kidding around and joking, we get punished by our director to focus on work. (laugh)
"Doyle is more of a green-eyed monster than a prince"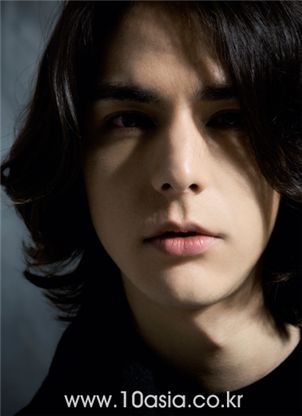 Lee Hyun-jae [Lee Jin-hyuk/10Asia]
<#10LOGO#>
You probably would feel like you are back in high school like the characters.
Lee
: Yes, when we're together, we all become immature. There are times when we feel that something's funny but everyone else doesn't. We do fool around and make weird faces. Whew.
<#10LOGO#>
The more you guys make a great team, you would feel included in the group, right?
Lee
: I really want to make a band with the boys from the drama. I'm serious! It's fun and the guys like music. Sung-jun is an actor but he does have profound knowledge of music, always asking me how to play drums, what beat a certain music has and what kind of music I listen to. He is good at playing guitar too and L also knows how to play an instrument. When we first started the series, the director asked me to give them musical advice and lead the team. But now that I look at it, I'm being led by the other members. We make a great ensemble too. I thought it was going to be awkward but their postures are great as well.
<#10LOGO#>
For real players, isn't it hard to act like you're playing an instrument?
Lee
: How did you know that? Acting like you are playing an instrument is a bit different from actually playing one. You have to exaggerate more to look natural on screen. My job is a drummer so in comes out naturally but it does require some acting.
<#10LOGO#>
It seems like there are increasing number of scenes that capture your happy face when playing drums.
Lee
: Well that was the only way for me to survive in the drama (laugh). At first, I tried to look stern because Doyle's character is a bit heavy and he barely smiles. But I thought Jang needs to laugh and smile more when he's hanging around with his friends. I think I tried to express more to show his brighter side later on. I study my character more deeply by talking about it with the director because I didn't receive all the scripts till the last episode. I'm learning more about Doyle with each episode.
※ Any copying, republication or redistribution of 10Asia's content is expressly prohibited without prior consent of 10Asia. Copyright infringement is subject to criminal and civil penalties.
<ⓒ즐거움의 공장 "10 아시아" (10.asiae.co.kr) 무단전재 배포금지>